ICCA Business Partners
Part of the Infopro Communication Group, a leader of professional informational and services in France, Bedouk Event Sourcing Solutions provides the leading search tools to MICE professionals looking for hotels, congress centres, special venues, convention bureaus, destination management companies (DMCs), incentive agencies, professional congress organisers (PCOs), and other suppliers in the meetings industry.

Meetings Guru by Bedouk is the main platform for the Business Tourism & Events Industry. It provides different state of the art search tools for Meeting Planners worldwide who are looking to source their next venues and suppliers.

The multi-channels and well-known tools are:
6 websites in 5 languages: Our English, German, French, Spanish and Italian websites reference over 100,000 venues and suppliers (such as hotels, congress centers, special and unique venues, convention bureau, DMC, incentive agencies, PCO…) in over 100 countries in Europe, North America, Latin America, Middle East/ Africa and Asia/Pacific


Free Venue Finder Service: We assist meeting planners in their sourcing process and find suitable venues / destinations / suppliers that match their event criteria totally free of charge (no commissions or fees)

Integrated Sourcing Tool: Offered to specialized agencies and big corporations, this application is entirely customizable: search criteria, colors, preferred venues and suppliers, integration of travel policy, and more. The tool centralizes the company's sourcing process and saves time and energy. Furthermore, it is another source of RFPS for the venues and suppliers listed on our websites.
Ex: CWT Meetings & Events France has integrated our sourcing tool to search for venues and suppliers for more than 2000 events per year.
Meetings Guru by Bedouk
Assisting Meeting Planners in their worldwide venue and supplier sourcing & selection process
Generating qualified leads and marketing opportunities, and offering measurable ROI for worldwide venues and suppliers
www.meetings-guru.com
www.meetings-guru.co.uk
www.eventos-guru.es
www.eventi-guru.it
www.tagungs-guru.de
www.bedouk.fr
---
CAT Publications is an organisation dedicated to the international events industry - publishing two magazines, an online search facility, a venue finding service, a website, and two awards ceremonies. Meetings & Incentive Travel is the UK market leader, Association Meetings International uniquely caters for the international associations and conventions market, conventionsource.com provides data on the leading international venues, venue-Source.com makes venue-finding faster, simpler and easier, Virtual Fam Trips the event industry's number one portal - devised by event organisers for event organisers and the CAT web site (www.meetpie.com) is the busiest in the international events industry.

www.meetpie.com
---
EIBTM – The Number one must attend event for the Global Meetings and Events Industry: Providing 3 days of the best business opportunities, best networking and best professional education, in the stunning surrounds of the bustling business and tourism destination of Barcelona.

Every year EIBTM attracts a global visitor audience of over 8,100 with an extensive marketplace of international exhibitors. Over 3,700 visitors are senior decision makers attending as part of the exclusively renowned EIBTM Hosted Buyer® Programme.

EIBTM provides the setting for a variety of memorable networking opportunities from the Hosted Buyer events and exhibitor functions through to the ever popular EIBTM club night. The Professional Education sessions, comprising a rich programme of current and valuable industry discussions, receive record attendance year on year. For more information this and all other features of the show visit www.eibtm.com

The Reed Travel Exhibitions portfolio of Meetings & Events Exhibitions offers truly global face to face business and networking opportunities, helping you build a worthwhile network of Industry contact across the Globe.

This portfolio includes:

---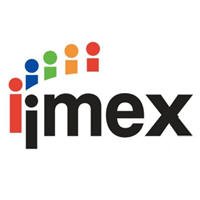 IMEX – the essential worldwide exhibition for meetings, incentive travel and events.

IMEX is the show that exceeds your expectations every time. The trail-blazing exhibition has unleashed the energy of the global meetings industry with new ideas, new vision and a passion for business amongst record numbers of worldwide exhibitors and buyers. And IMEX is unique in attracting over 3,700 international hosted buyers (who travel and stay free as guests of the organisers) together with more than 4,000 decision makers from the valuable German market; amongst an overall visitor total of more than 8,700. The 3,500 exhibitors include national and regional tourist offices, major hotel groups, airlines, DMCs, service providers and trade associations.

Organised in partnership with ICCA, IMEX Association Day and Evening is one of the big successes of IMEX. Every year 800 association professionals attend IMEX; 250 of whom attend Association Day, drawn by the stimulating mix of themed sessions, round-table discussions on relevant issues and the chance to meet old and new contacts in a great atmosphere. All ICCA members exhibiting at IMEX are invited to attend Association Evening – a great opportunity to meet association buyers face-to-face. ICCA also organises its mid-year sector and chapter meetings at IMEX, plus a host of seminars, workshops and receptions during the exhibition.

Over 15,000 meeting professionals. Over 8,700 visitors. 3,700 international hosted buyers. 4,000 German buyers. 3,500 exhibitors. 150 countries.

www.imex-frankfurt.com

IMEX sets the pace for doing business, learning and networking in the meetings industry - and the beat is fast, furious and very focused. At IMEX America, you'll accomplish more in less time. Tap into a steady stream of opportunities. Revitalize your career and way of thinking. Be more efficient. Stay more nimble. Be in the heart of the action and buzz. IMEX America: the pulse of the meetings industry.
---
Since 2001, SpotMe has created meeting architecture services and mobile technology that make sure every participant is seen, heard, inspired and connected.Hundreds of meeting owners leverage SpotMe every year to implement a paperless workflow, create the exciting, engaging experiences that will achieve the event's goals, and learn from live data what works and what needs to improve. We work with planners, producers, VPs and CEOs to put on events that transform lives, industries – even the world.

For more information and contact details, please visit our website www.spotme.com

---
International Meetings Review (IMR) - the international meeting planner resource, is the world`s first industry `supersite` for planners of international meetings. The web site is the result of the world`s leading publishers, events, and industry associations collaborating to deliver a weekly online news digest including access to planner resources through their combined content and distribution outlets. As a result, these organisations – known collectively as the International Meetings Review Network (IMRN) - are providing global insight to planners of international association, corporate, government and NFP business meetings and events.

The site has been developed and managed by leading US travel trade and hospitality publisher Questex Media based out of Boston, Massachusetts, USA and is itself the official publisher of the US edition of IMR. Other publisher members include CAT Publications, TW Germany, Kongres, Meet Middle East, TTG Asia Media, TTG Italia, CIM Australia, Meetings International, and BBT Online.

With more publisher and community owners set to join the IMRN, International Meetings Review will consolidate its purpose as the international gateway to the global market and invaluable marketing resource for suppliers to these communities.

www.internationalmeetingsreview.com

---